Amy Borsetti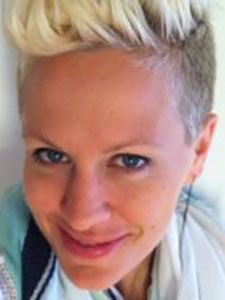 Amy Borsetti is an industry leader in the field of Talent Development. She is incredibly passionate about helping people change, transform, and reach beyond what they believe is possible. After spending over a decade in the talent development space, working with fortune 500 companies, Amy knows what drives behavior, how to create the conditions for people to learn, and how help companies change at scale. She has been deeply focused on Sales Talent Development for the past 5 years, and has a deep understanding of what drives sales and the value of sales methodology and process. She has also published educational videos for the Association for Talent Development on the topic of Sales Enablement and continues to push the envelope on what's possible.
Amy is deeply passionate about diversity, inclusion and belonging. She serves as the Global Advisor to the Out@In Employee Resource Group (ERG) at LinkedIn and is also spear heading inclusion efforts across LinkedIn's Sales Productivity team. She is an active Sponsor for LinkedIn's Leadership Engagement and Development (LEAD) program and LinkedIn's Womens Initiative. Amy believes there is a real opportunity to create more consciously inclusive work environments through the investment of learning – to help people feel like they belong.
Amy is the Sr. Director of Global Sales Readiness at LinkedIn, the world's largest professional network. Her team is focused on building the capabilities and behaviors of LinkedIn's sales team to accelerate growth. By doing so, she and her team help companies large and small transform the way they hire, market, sell and learn. Amy is also a deep expert in the area of human behavior and holds MA in behavioral psychology from the University of Nevada – Reno.