Maria Cristina (Cris) da Costa Rodrigues de Carvalho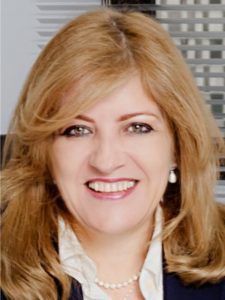 Maria Cristina (Cris) da Costa Rodrigues de Carvalho is consultant, mediator, coach, and an executive with solid experience in companies in the Financial, Pension Funds, and Technology sectors based in LATAM. She has a BS in Social Service by PUC/SP and Master's Degree in Human Resources Management by FOC/SP. She is a coach trained by the Instituto EcoSocial and by The Inner Game International School of Coaching (Tim Gallwey) — California/USA; Associate Certified Coach (ACC) certified by the ICF, Management Councilor by IBGC, and Organizational Mediator by Trigon Entwicklungsberatung.
Marie Cristina started professional life as a Technology Trainee. Transferred to the Human Resources Area, where she worked for over 25 years in several processes for organization change in multicultural environments, she led programs for mergers and acquisitions and due diligence in several Banks and Brazilian Companies focusing on equalization of cultures and Benefits/Compensation, Expatriate, Health, Diversity & Inclusion, Mentoring, Work Life Balance, and Human Rights policies. For several years, she participated as the Coordinator of the Diversity Subcommittee at the Febraban (Brazilian Bank Federation).
She received "Destaque RH" awards in 2007, from "Gestao & RH Magazine" related to the D&I Program. Was a member of the Sustainability Councils of ABN AMRO Real bank and led the Diversity and Social Action Committee at Banco Santander. In that capacity was responsible for implement several Affirmative Actions in the Financial sector. She participated in several international platforms in Europe, USA and Brazil in Human Resources, D&I themes and diverse cultural environments. She was employer representative in Tripartite Commissions at Febraban, CNF and ILO (International Labour Organization) conferences in Geneva/Switzerland.
She has been mentoring and coaching young executives and diverse audiences in the process for development of competences and career and life transition through her own consulting company and as Partner at InterElo Consultoria. She is experienced in facilitation of group dialogue, being a speaker on diversity, HR issues, work-life balance, corporate governance, social investment, and conflict mediation and is presently Current Councilor at BPW (Business and Professional Women — San Paolo). She lives in Sao Paulo, Brazil with her husband, a son and a daughter.
Contact information:
Email: cristina@intereloconsultoria.com.br
Phone: WhatsApp: +55 11 999121068
Instagram: mcriscarval
Skype: crisrocarvalho
Website: www.intereloconsultoria.com.br
LinkedIn: www.linkedin.com/in/maria-cristina-c-r-carvalho-34888120