Ronald L. Copeland, M.D., F.A.C.S.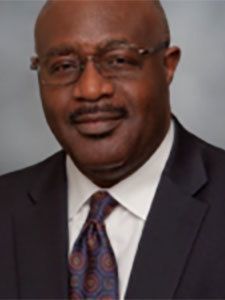 Ronald L. Copeland, MD, FACS, is senior vice president of National Diversity and Inclusion strategy and policy and chief Diversity and Inclusion officer for Kaiser Permanente. He leads Kaiser Permanente's efforts to ensure our strategic vision for diversity and inclusion is successfully implemented to drive strategic business and mission outcomes and results in all Kaiser Permanente members achieving health and health care outcomes that are high quality, equitable, and increasingly more affordable.
A board-certified general surgeon, Dr. Copeland joined Kaiser Permanente in 1988 after a six-year honorable tour of duty in the United States Air Force Medical Corps. Prior to his current role, Dr. Copeland served as president and executive medical director of the Ohio Permanente Medical Group. He earned his bachelor's degree from Dartmouth College and medical degree from University of Cincinnati Medical College, and completed his residency in general surgery at State University of New York Upstate Medical Center in Syracuse. He also attended the Advanced Management Program at Harvard Business School.
In the fall of 2016, Dr. Copeland was appointed to the board of Kaiser Permanente's School of Medicine (opening in 2019). He is also a member of the Council of U.S. Diversity and Inclusion Executives of The Conference Board; a fellow of The American College of Surgeons; a member of the advisory panel for Patient-Centered Outcomes Research Institute; a member of the advisory board of Talent Management Alliance; a board member of the National Organization on Disability; a committee member of the National Quality Forum Disparities Standing Committee; and a member of True Blue Inclusion. In January 2016, Becker's Hospital Review recognized Dr. Copeland as one of "15 hospital and health systems chief diversity officers to know."