Book Page
We aim to provide a wide range of DEI resources from around the world to support communities as they continue to learn about the topic. To support this mission, the Centre for Global Inclusion has created an international book page for authors to share their own books about DEI. 
If your book aligns with our mission, we are happy to feature your work on our international book page. Community members will be able to purchase your book through our website and authors will have the option to donate a percentage of the funds to the Centre for Global Inclusion.
Submissions for the Centre for Global Inclusion can be sent to sudeep.mohandas@centreforglobalinclusion.org
You should expect a response within 5 working days.
Books donated to The Centre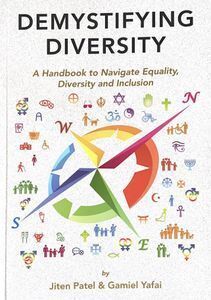 Demystifying Diversity: A Handbook to Navigate Equality, Diversity and Inclusion
By Jiten Patel and Gamiel Yafai. Published in 2016.
" Fearless and Illuminating, Demystifying Diversity penetrates one of the most pressing issues of our day, and shines a spotlight on the taboos we often shy away from. – Jeremy Massey author of The Last Four Days of Paddy Buckley."
---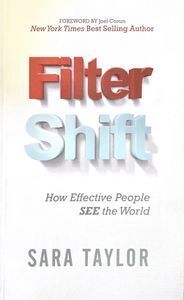 Filter Shift: How Effective People SEE the World
By Sara Taylor. Published in 2017.
 

"The Key is in the Title of this book: Filter Shift. Our prejudices ae like filters that drop down between actual perception (what we experience) and the attempt to understand what we experienced - Joel Comm, New York Times Bestselling Author, Futurist, and Professional Speaker."
---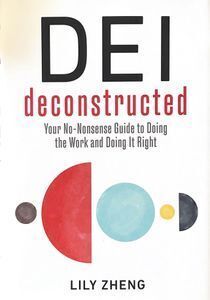 DEI deconstructed: your No-Nonsense Guide to Doing the Work and Doing it Right
By lily Zheng. Published in 2023.
 "A must read guide for how to advocate for change at work and in the broader world. Lily Zheng's insights on the various roles that changemakers take on, combined with their deep analysis of the history of the field, will make DEI Deconstructed a critical desk reference for all of us seeking to build the better world we imagine – Aubrey Blanche, The Mathpath and Senior Director of Equitable Design, Culture AMP."
---