Your gifts, both large and small, will help us to achieve our mission of helping those affected by our cause.
On-Line Donation
The Centre accepts one-time donations or auto-recurring donations from individuals on a monthly basis from a bank account or credit card to The Centre's bank account
The Centre offers six categories of donation: $25, $50, $100, $250, $500, and $1000 both one-time and monthly with an additional option to decide the amount.

The Centre accepts donations across the globe, but the amount must be in US$ only.

This donation function must be tied together with the USER Agreement process.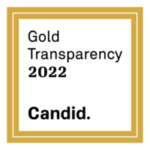 Click Image to View
Thank you in advance for your generous support that allows us to make a difference in the lives of thousands of people and their families each year.