Saehi Han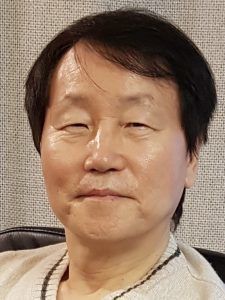 Being a world traveler and cross-cultural expert, Saehi has studied in-depth on cultural theories of Geert Hofstede and the World Values Survey (Inglehart & Welzel) and applied them in leadership coaching and business consulting for last 2 decades.
His focus has been "how to broaden our point of view", dealing with topics of global diversity and inclusion, intercultural management, organizational culture diagnosis and change, strategy management and other organizational development areas.
He has worked as CEO / Chief Consultant of ITAP Asia-Pacific for 15 years, engaged in leadership/team development and strategic/cultural change of numerous multinational corporations such as Microsoft, PepsiCo, Exxon Mobil, Dell, AMD, Dow Chemical, Johnson & Johnson, National Instruments, Merck, Monsanto, RBS, Samsung, LG, KB Financial Group etc.
He also worked with the Blue House (Korean Presidential Palace), KNOC(Korea National Oil Corporation), Korea Expressway etc. in the public sector, as well as NGOs such as Beautiful Stores and Good Neighbors International.
Saehi was born and raised in Korea but worked and studied in Belgium for 15 years.
While in Belgium, he worked as managing director of Hitel Express (sales/marketing consulting and tourism/publication) and Expo88/CHJ Group (international trading and exposition) managing subsidiaries in Korea, Belgium and the Netherlands. In his earlier career, he served as Lieutenant Officer in Korean Navy and subsequently as Chief Officer / Captain of merchant marine, visiting some 50 countries in 5 continents.
He acquired 4 academic degrees in Belgium (MBA/BS, Brussels University) and Korea (Ph.D/BE, Korea Maritime University).
Saehi speaks Korean, English and French currently, but he has also learned Japanese, Spanish and Dutch through his earlier career.
He taught Human Resource Management at Kosin University in Korea. He has written some 90 articles/columns on culture and organizational development incl. "Research on the Impact of Internal Values of Employees to Organizational Culture and on its Diagnosis Frameworks"(Ph.D thesis), "Mergers and Acquisitions: What to do when communicating more often is just not enough"(Global Forum, USA), and "Embedded Discrimination Factors in Korean Culture"(Korea Social Theory) etc.