Peggy Hazard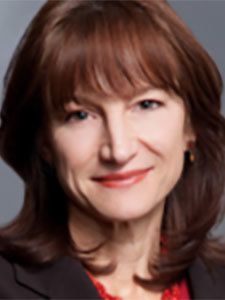 Peggy Hazard is a Senior Client Partner at Korn Ferry, serving in the Chief Executive Institute and Global Diversity & Inclusion Practice.  She has served on the GDIB from its inception. She specializes in executive coaching and development to help organizations improve global talent strategies and more diverse, inclusive and agile leadership. She has worked with leaders from more than 80 countries worldwide across industries and in the public and private sectors.
In Diversity & Inclusion, Ms. Hazard specializes in Inclusive Leadership and strategic planning for CEO & executive teams, and delivering programs that increase diversity in leadership, which have achieved measurable results for clients retaining and advancing talent in underrepresented groups.  She served on the core team for Rockefeller Foundation's Women CEOs Study and resulting programs for advancing women.
In addition to her work at Korn Ferry, Ms. Hazard served as Managing Editor of a Global Inclusion University serving a client's 197,000 employees, as adjunct professor and lecturer on Global Diversity Strategies at Cornell School of Industrial and Labor Relations, Columbia, Rutgers, and the India Institute of Management, and the Avon Global Women's Think Tank.  She is an author of and contributor to articles and white papers including Women CEOs Speak, Cross-Cultural Agility: The Global Talent Solution; Fixing the Real Gap: the Gender Pay Divide; How to Develop a Global Mindset; and Best Practices Women in Leadership.  She has presented at The Conference Board, Global HR Forum, Diversity in Asia, Working Mother, The Executive Leadership Council.  She served on the boards of Figure Skating in Harlem and KGSF for education and micro-enterprise in Ghana, and a volunteer health educator for Planned Parenthood NYC.
Ms. Hazard has 30 years of management experience, including Ralph Lauren and Warnaco, and Executive Director of a training company that produced live simulations for addressing sensitive issues, including diversity.  She holds a BA degree from The University of Pennsylvania, where she studied at The Wharton School. She is certified as a Master Coach by ICC, and in KF4D, KALP, Learning Agility, Styles & Climate, KF360, Hogan, Intercultural Development Inventory and HBDI Assessments.