Dianne Hofner Saphiere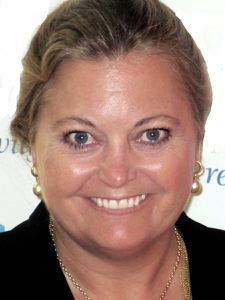 An intercultural organizational consultant since 1979 and founder of Cultural Detective, Ms. Saphiere has worked with some of the world's largest multinationals and people from over 130 nations, living on three continents.
Ms. Saphiere's work has focused on virtual teamwork, innovation, bridging and leveraging differences as assets, and bringing our full and authentic selves to our work and communities. She has been a faculty member of the Intercultural Communication Institute in Portland (30 years), the Intercultural Development Research Academy in Milano and the Universitat de Valencia. Her client list includes ABB, Hyundai-Kia, Microsoft, Mitsui, Royal Dutch Shell, Schneider Electric, Telecom New Zealand and Texas Instruments, as well as study abroad organizations and universities worldwide.
She is a prolific author whose works include Communication Highwire: Leveraging the Power of Diverse Communication Styles (co-authored with Barbara Kappler Mikk and Basma Ibrahim DeVries); Ecotonos: A Multicultural Collaboration and Teamwork Simulation; Redundancía: A Foreign Language Simulation; Shinrai: Building Trusting Relationships with Japanese Colleagues; and Doing Business with Japanese DIVERSOPHY. She is a frequent contributor to peer-reviewed volumes such as The International Journal of Intercultural Relations, Global Competence: 50 Training Activities for Succeeding in International Business, The Training and Performance Sourcebook and The Pfeiffer Annual.
Ms. Saphiere holds an MS in Organization and Human Resource Development and a BA in International Studies. In 1994 she received the Interculturalist Award for Achievement from the International Society for Intercultural Education, Training and Research. She co-founded SIETAR Japan and created and moderated the online group Intercultural Insights for over three decades.
Her work bridging differences over nearly four decades is broad and deep. Some examples include:
Aiding organizations that are merging with other organizations to bring out the best of both in the new blended company. She has been on M&A Managing Committees and Transition Teams and facilitated a variety of organizational development interventions.
Facilitating team effectiveness processes and ongoing consulting, training and mediation to aid innovation, information sharing and understanding, and decision making that makes the most of diverse perspectives and experience. She has worked with CEOs and top management teams of several Fortune 50 organizations.