Hans W. Jablonski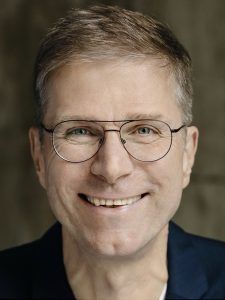 Hans W. Jablonski is senior consultant, trainer and owner of his company jbd. He has gained more than 20 years of practical experience in people- and organizational development in different sectors and industries. His expertise is Diversity & Inclusion and Change Management. This covers areas like Unconscious Bias, Diversity & Inclusion, Gender Diversity, and Inclusive Leadership.
With his experience in organizational change as both an internal and external consultant, Hans is committed to work systemically to enable sustainable success. In the course of his career, Hans Jablonski has worked with companies from a variety of sectors such as Ford Motor Company, bp plc, Roland Berger Strategy Consultants, and Commerzbank.
About ten years ago Hans Jablonski founded his company jbd; specializing on Diversity & Inclusion. Since then he has provided consulting to companies worldwide about introducing and conducting Change and Diversity Management. About a third of Germany's DAX30 companies work with him and also many well-known small and medium-size companies from all branches. He is an expert and excellent consultant, trainer and moderator for a number of topics and has worked with top management and senior leaders around the world e.g. USA, Brazil, India, China, Japan and various countries across Europe. Clients appreciate his expertise and knowledge on Unconscious Bias and how this effect leaders' decisions. Hans worked successfully with leaders in various countries around the globe such as China, India, Brazil, USA, Japan and countries across Europe. And he is also working with NGOs, and organizations from the public sector such as municipalities, military, public enterprises etc.
He was one of the first Diversity Managers in Germany and is co-authored of the Diversity Charta in Germany and other European countries. Further, Hans is Expert panellist of GDEIB (Global D&I Benchmark tool) and also a member of the ISO Committee for defining a global D&I ISO/DIN guideline on Diversity & Inclusion.
He as well is a demanded keynote speaker on his topics of expertise and regularly publishes articles in books and journals.
Hans also supports refugees in being successful in finding jobs and starting their careers and life in German business.
linkedin.com/in/hansjablonski