Hiroko Tatebe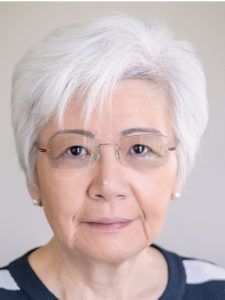 Hiroko Tatebe is the former Executive Director of Global Organization for Leadership and Diversity (GOLD), a non-profit organization based in Los Angeles. She founded GOLD in 2006 to foster professional development opportunities for women in Japan and to cultivate professional exchanges between Japan and the United States. She has successfully orchestrated inspirational, educational and motivational events both in Japan and the United States. Although retired from being the Executive Director of GOLD, she continues to promote Global Diversity, Equity & Inclusion through strategic and innovative initiatives.
Prior to her role at GOLD, Hiroko served as the Board of Director, Executive Vice President and Treasurer of Dai-Ichi Kangyo Bank of California (DKBCAL). During her tenure at DKBCAL, she was the first and only woman on the Board of Directors. She was responsible for complete financial, operations and administrative management, and successfully led professional teams of diverse technical and cultural backgrounds. Her extensive banking experience includes management in finance, investment, domestic and international operations, product development and compliance.

With a proven corporate management record, Hiroko has assumed leadership roles in other professional and civic organizations. Her participation has included President of Financial Women International, Board Member of the California Bankers Association and Board of Governors of Japan America Society of Southern California. She has also served in officer and board positions for Women in Business, Organization of Women Executives and Women in Transportation. 
 
Hiroko's honors include: Outstanding Business Woman of the Year by the Los Angeles Chapter of Women in Business and an Affiliated Businesswomen Member of the Year by the National Association of Women Business Owners Los Angeles Chapter (NAWBO LA). Hiroko was a recipient of the Legend of Diversity Award from the International Society of Diversity and Inclusion Professionals and the Legacy of Leadership Award from Spelman College. 

Hiroko is a native of Tokyo and currently lives in Los Angeles, CA. She holds a Certified Financial Planner™ designation.