Adam Travis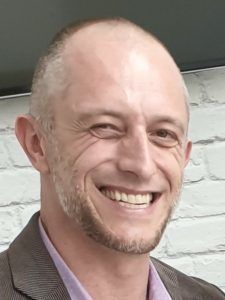 Adam Travis, Head of Inclusion & Diversity (I&D), Elsevier has a passion for helping businesses grow profitably by developing talent and building cultures that promote I&D. He has worked in Helsinki, Berlin, London and Amsterdam, and in multiple industries / sectors including technology, financial services, express delivery, consulting and energy. He is accountable for working with colleagues and business leaders to define and execute an Elsevier I&D strategy with accountability, meaningful progress and practical action; creating a more diverse, innovative, psychologically safe and inclusive workplace. To further enable an inclusive culture, Elsevier continually focuses on improving employees' knowledge and behaviours and measuring to ensure progress. To learn more about Elsevier's internal and external focus on I&D, please review:
We actively contribute to articles on I&D topics; with inclusion being an important research area
Our focus on accessibility for the digital world, breaking down barriers at Elsevier /RELX
The Coalition for Diversity and Inclusion in Scholarly Communication
For World Pride, Elsevier and 500 Queer Scientists hosted an event in NYC and shared 50 articles for 50 years of gay pride
Gender Balance:
Advisory Boards: Cell Press and the I&D Advisory Board (partnering with 9 influential academic scientists, policymakers, I&D and gender researchers, and professionals in STEM who are committed to driving change in gender balance)
Gender Equity, Inclusivity & Diversity Initiatives at The Lancet.
Adam joined Elsevier from Shell International B.V. where he was the Senior Advisor Inclusion & Diversity. He was responsible for developing and implementing Shell's I&D strategy and helped to reinvigorate Shell's efforts in closing the gender gap in Engineering and Technology (with a dedicated campaign featuring memes storylines) and progressing family friendly policies / practices globally (e.g. minimum global standard for maternity leave).
Adam brings significant experience from I&D positions as well as HR Business Partner and Talent Management roles. Prior to his work at Shell, he was a Senior HR Business Partner with Aon Hewitt based in London and HR Director focused on Global Diversity & Inclusion with Nokia Corporation in Finland. Before Nokia, Adam was VP Talent Management for ABN AMRO Bank and before that he was Head of D&I at TNT.
LinkedInhttps://uk.linkedin.com/in/adamktravis