Barbara Deane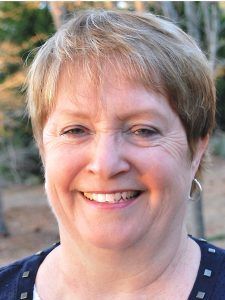 BARBARA DEANE
Barbara R. Deane, M.A., is co-director of the Institute for Sustainable Diversity and Inclusion (ISDI), based in Seattle, Washington, USA, whose mission is to strengthen individual and organizational capability for creating diverse, inclusive and equitable workplaces. ISDI manages and presents the NW Diversity Learning Series, a collaborative employer venture Barbara co-founded with the goal of creating a world-class diversity, equity and inclusion education resource in the Pacific Northwest. In 2023, the NW Diversity Learning Series will celebrate its 25th Anniversary.
Barbara is a writer, editor, consultant and speaker on diversity, equity and inclusion, and intercultural effectiveness. She is the former editor of DiversityCentral.com and the Cultural Diversity at Work Archive, an online database of articles, tools and resources. She co-founded Cultural Diversity at Work in 1988, one of the first international publications on workforce diversity. She is the author of more than one hundred articles, and recently co-edited the research-based book, with Bernardo Ferdman, Diversity at Work: The Practice of Inclusion (Jossey-Bass/Wiley, 2014) (https://practiceofinclusion.com/). The Practice of Inclusion is a volume in the Professional Practice Series of the Society for Industrial and Organizational Psychology (SIOP).  
Barbara serves as vice-president of The GilDeane Group, Inc., a Hispanic and woman-owned consulting practice with specialty areas in diversity, equity and inclusion; intercultural effectiveness, Mexican American culture and identity; and Latinos in the prison system. The GilDeane Group developed a highly successful training program for foreign service officers and diplomats on Intercultural Communication and Negotiation for Mexico and Latin America.
Barbara is an Expert Panellist for the Global Diversity, Equity & Inclusion Benchmarks, standards for organizational initiatives. She was a member of the former The Diversity Collegium, a think tank for diversity professionals. She holds a master's degree in interpersonal and intercultural communication from the University of Washington and a bachelor's degree, cum laude, in organizational communication from The Ohio State University. She is a board member for Bailadores de Bronce, a 50-year old not-for-profit organization training youth and young adults in Mexican folkloric dance and music. She lives in Seattle, Washington, USA with her spouse, Carlos Gil, along with their extended family.
October 2022
LinkedIn: www.linkedin.com/in/barbara-deane