Charlotte Sweeney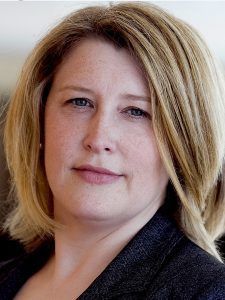 Charlotte Sweeney OBE has specialised in Inclusion & Diversity (I&D) for over 20 years and was recognised by The Economist and The Daily Telegraph as one of the Top 10 I&D Professional Consultancies in the world.  She runs a consultancy specialising in I&D strategies and their effective and sustainable implementation.
Her clients include many well-known global companies from many diverse sectors and has gained much of her global experience leading I&D in-house for a number of companies in both Retail and Investment Banking.  Having worked extensively in the UK, Europe, USA, Japan and wider Asia she has a great understanding of creating meaningful global strategies that are relevant and tailored for local implementation.
She has worked and influenced at the C-Suite level in the private sector as well as advised Senior Leaders and Ministers within Governments.  She authored an independent review for the UK Government Secretary of State Sir Vince Cable on Women on Boards and Executive Search Firms.  She is the author of numerous industry reports and the co-author of the Financial Times published book 'Inclusive Leadership – the definitive guide to developing and executing an impactful Diversity and Inclusion Strategy, locally and globally', which was shortlisted for Management Book of the Year by The Chartered Management Institute (CMI) in 2018.
She has held a number of Non-Executive Director roles, including 4 years as a Deputy Chair of an NHS Acute Trust with responsibility of over £500m annual spend.
She has won a number of sector awards and received recognition for her work from academic institutes such as Harvard and Cambridge University.  She was recognised in the UK New Years Honours 2017 list with an Officer of the British Empire (OBE) for her services to Women and Equalities.
Charlotte is also an experienced keynote speaker, conference chair and leadership facilitator.  Her specialist areas and passion within I&D are working with clients to (i) create strategies that are a direct enabler to the wider business strategy, (ii) supporting leaders to make truly inclusive decisions and (iii) bringing the I&D agenda to life in what companies and their leaders say and do … every day!
Linked In - https://www.linkedin.com/in/charlottesweeney/