Chris Mendoza, D.B.A.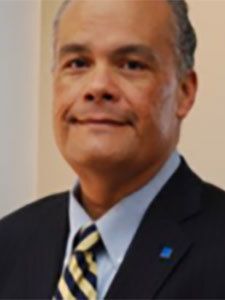 Chris Michael Mendoza, LUTCF, Dba is director of multicultural market development at The Prudential Insurance Company of America. As a leader of this consumer segment strategy area, he is responsible for developing customer acquisition and distribution strategies to reach women and cultural market consumers in the retail and institutional distribution areas of the company. Chris is a member of the company's Hispanic employee Business Resource Group (BRG) Juntos, and is chair of the chapter of Hartford, CT.
An industry veteran, Chris has worked in related marketing and sales fields for other financial services companies. Most recently, he was at Massachusetts Mutual Life Insurance Company (MassMutual) as assistant vice president of marketing and Latino markets director and cultural brand ambassador. Mendoza began his insurance and financial services as an Allstate Agent in his hometown of El Paso before taking marketing and sales leadership assignments at the company's Home Office in Northbrook, IL.Dr. Mendoza is a graduate of the University of Texas at El Paso and holds a
Master's degree in marketing and Doctorate in Business Administration from the School of Advanced Studies of University of Phoenix. His research and thought leadership on Hispanic entrepreneurship and diversity marketing are published in academic and industry journals. Chris volunteers his time as a member of the Board of Directors of Girl Scouts of Central and Western Massachusetts (GSCWM) since 2014 and is treasurer and member of the audit and finance committees.
An experienced Diversity Practitioner, Chris is a GDIB EP and a resource for marketing, operations, strategy development and executive coaching with respect to diversity and inclusion.
Areas of Expertise: Development of sales, marketing and branding programs to reach diverse and multicultural consumers. Public relations. Sales. External advertising agencies and consultant management. Business model integration for D&I programs. Consulting, leading and providing direction to senior corporate executives and boards of directors.  Business resource groups, leadership and operating plans. Adult learning.
Industries/Experience:  Small business, insurance, financial services, health insurance, and not-for-profits.
Areas of Interest: Insurance, financial services, small business, communications, marketing, public relations,