Cynthia H. Love, Ed.D.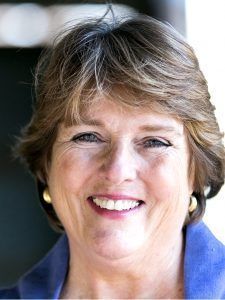 Dr. Cindi Love is the Executive Director of Out for Undergrad (O4U) in New York and former Executive Director of the American College Personnel Association (ACPA). Love is one of the content experts for the Global Diversity and Inclusion Benchmarks (GDIB) and editor of the ACPA sponsored GDIB Higher Education 2017 Edition.  Love is one of the six international business leaders featured in John Dugan's recent textbook Leadership Theory: Cultivating Critical Perspectives and a contributing author to Contested Issues in Troubled Times: Student Affairs Dialogues on Equity, Civility, and Safety edited by Peter M. Magolda and Marcia B. Baxter Magolda. Love is the developer of a DEI curriculum entitled Diversity is Achievable, Inclusion is Believable. From 2010 to 2018, Love was a member of the Working Advisory Group to the US Secretary of State on Religion & Foreign Policy and served as plenary speaker at the final session of the United Nations UUO Compass Coalition for LGBT Human Rights.  Love was co-author of Navigating Conflicts Related to Religious and Non-Religious Identity on Campus in the Journal of College and Character in 2016.  
Love also served as a thematic country specialist for LGBT human rights with Amnesty International. From 1981 to 2001, Love was a founder and/or CEO/Chair of tech related firms and developer of strategic alliances with Apple, Motorola and the TORO Company. One of her firms was the largest Apple Education Sales Agency in the United States. Love was an inaugural member of MIT's Birthing of Giants program for the top 50 Entrepreneurs in North America and received the David Boehnett Fellowship to the Harvard Kennedy School Executive Education Program for State & Local Officials. She has been the invited guest of two US Presidents in recognition of her human rights work in 2018, Stetson Law named Dr. Love to the Facilitator Award for 2016 for her contributions to the field of campus safety. Love holds the Ed.D. from Texas Tech and lives with her spouse of 41 years, Sue, on South Padre Island in Texas. They have two adult children, Joshua and Hannah.