Dr. Shirley Davis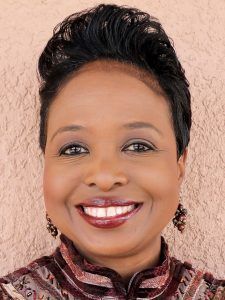 DR. SHIRLEY DAVIS is an accomplished corporate executive, global workforce expert, international speaker, and master of reinvention. Dr. Davis is also President and CEO of SDS Global Enterprises, Inc., a strategic development solutions firm that enables organizations to build more inclusive and world-class cultures where ALL talent can thrive. She specializes in HR strategy development, talent management, organization transformation, diversity & inclusion, implicit bias, leadership coaching, and personal and professional reinvention.
She has consulted, coached, and presented to leaders at all levels, including Boards of Directors and C-Suite executives. She has also worked in more than 30 countries around the world across all industries and sectors and delivers more than 80 speeches a year. 
Dr. Davis has over 30 years of business experience and has worked at several Fortune 50 companies in various senior and executive leadership roles. Her last role prior to launching SDS Global was as the Global Vice President of Diversity & Inclusion and Workplace Strategies for the world's largest HR association (SHRM). 
She holds a Bachelor's in Pre-Law; a Master's in HR Management; and a Ph.D. in Business and Organization Management, with a specialization in Leadership. She has been featured and quoted on NBC's The Today Show, CNN.com. in the Wall Street Journal, National Public Radio, Fox Television, Black Enterprise Magazine, The Washington Post, HR Magazine, and Inclusion Magazine, and has been honored with numerous awards. She is also certified as a Senior HR Professional, a certified Speaking Professional and a Certified Coach. She is the best-selling author of two books: "Reinvent Yourself in Every Area of Your Life," and The Seat: How to Get Invited to the Table When You're Over-performing but Undervalued." She is also a popular author for several LinkedIn Learning leadership courses. 
She is a former Miss District of Columbia, Mrs. Oklahoma, Ms. Virginia, and in 2000 won the national title of Ms. American United States. Dr. Davis is active in her local community, sits on several boards, and resides in the Tampa Bay area.