Gamiel Yafai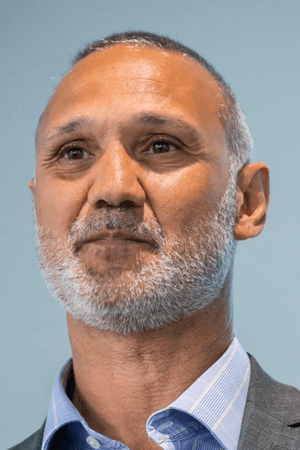 Gamiel's first foray into the world of diversity was in 2000 when he was in publishing and collaborated with the then Commission for Racial Equality to promote the Amendments to the Race Relations Act, which required public bodies to take action on Race Equality.
Now more than two decades later, Gamiel has built a successful Diversity and Inclusion practice working with companies that include: BAE Systems, Publicis Groupe, Zalando, Channel 4, Cranfield University, Marel, The Royal British Legion, D&I Leaders, COWI, the Civil Service, Prysmian, South Pole Group, Local Authorities, the NHS, Schools, Colleges and Universities, and more.
Gamiel works with employers to create D& I strategies, run audits and has designed and implemented Change Leadership/Positive Action initiatives to attract new talent from diverse backgrounds and to support existing talent to reach their potential through leading themselves and modelling for others. Having worked on some of the largest inclusion projects in the UK, Gamiel has been called an expert in the area of Inclusion and Diversity and is invited to many conferences as keynote speaker. Gamiel also designs and facilitates the Club Members workshops for 'D&I Leaders' which has a network of over 4000 Diversity and Inclusion professionals.
Gamiel spent 15 years in business magazine publishing where he revitalised failing magazines. This is where he developed an interest in Diversity as a means to attracting new audiences and giving fresh content to readers. Gamiel was searched out by Havas to head up their Diversity and Inclusion practice before moving to Barkers (now Penna) where he accumulated a wealth of knowledge and experience in the areas of diversity and inclusive leadership.
Gamiel is also an Ambassador for the global poverty charity The Hunger Project, and Trustee for The Parks Trust, The MK Homelessness Partnership, and Women Leaders UK.

LinkedIn: linkedin.com/in/linkedingamielyafai