Gamze Sofuoğlu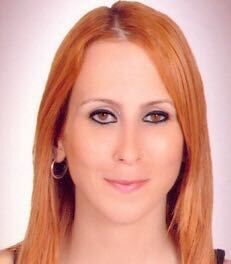 Gamze Sofuoğlu is born blind. She has been passionately struggling to change the perception of people towards disability as well as the perception of disabled people towards their disabilities. She has been working on various projects regarding accessibility, history and philosophy of disability and rights of disabled community ever since she discovered disability as a consequence of social barriers rather than a body related personal issue.
She graduated from the Department of Psychology in Boğaziçi University and made her master's degree on Cognitive Psychology at the same university. Her thesis was an investigation on the effect of disability perception on the temporal distribution in lifespan, content and recollective experiences in personally significant autobiographical memories.
Gamze has been working at Turkcell, world's first digital operator headquartered in Turkey, since 2014. She is the product manager of mobile applications and accessibility solutions for disabled individuals such as audio description and indoor navigation technologies for blind people, instant Sign Language translator for deaf people and educational games for children with autism. The products she leads has a wide international recognition and a great number of awards from prestigious platforms such as GSMA, Meffys and MIT Technology Review.
Between 2014 and 2016; she prepared and hosted a radio show on sensation and perception of blindness and disability issues with her friend Kürşat Ceylan, cofounder of Smart Cane WeWALK, at one of the most popular radio stations of Turkey. Her radio show won the best new radio show award in 2014 in Turkey.
Gamze is writing articles on disability issues, mentoring blind children to support them to be more autonomous and confident in their lives, and providing consultancy for the projects on accessibility and disability. 
She strongly believes in an equal and barrier free life. She will fight for the accessibility until the end of her life with the principle "Nothing about us without us!"
LinkedIn: https://tr.linkedin.com/in/gamze-sofuo%C4%9Flu-879515ab