Judy Greevy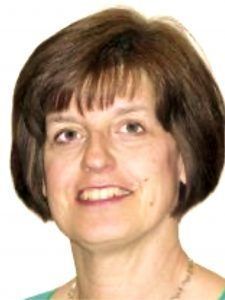 Judy is an award-winning HR Director with deep expertise in diversity and inclusion, culture and organizational change and leadership and talent development.  She is also an experienced and respected facilitator, coach and speaker.
She believes passionately in the importance of inclusion in delivering long-term sustainable business success and is interested, in particular, in ways to integrate diversity and inclusion into organizational and leadership development interventions and change activity. She also works to ensure that diversity and inclusion is included in the broader sustainability activity in organizations. She has developed a number of leading development programmes to support diverse groups and led the drive to set up networks within organizations to represent the diversity of the workforce and help harness that diversity to improve business performance.  Judy has successfully led the introduction of flexible working arrangements in a number of organizations and has considerable expertise in this area. 
Judy has over 30 years of diversity and inclusion experience gained mainly in the UK and Europe. She has held senior roles in a number of large organizations both in the private sector (NatWest, Centrica and AMP) and also the UK Civil Service (Women and Equality Unit in the Cabinet Office and Her Majesty's Revenue and Customs). She now runs her own consultancy and has undertaken work for a wide range of clients including Lloyd's of London, House of Commons and the National Audit Office.
Judy is also an associate lecturer in the Executive Education Department at the University of Bath and runs part of the Women in Leadership programme there as well as supporting other leadership interventions. She has been a Non-Executive Director of an NHS Trust and member of the UK Ministry of Defence Diversity Panel and a Fellow of the Royal Society of Arts. She is a graduate of the University of Leeds and an Associate of the Chartered Institute of Personnel and Development.

LinkedIn: uk.linkedin.com/pub/judy-greevy/12/116/440