Lillian Tsai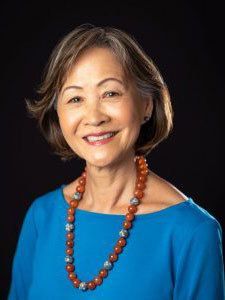 An award winner born and raised in Malaysian Borneo, Lillian is a former global marketing and corporate communications executive and expat with 15 years' experience in cross-cultural communications, diversity, equity, inclusion and belonging training, facilitation, coaching, and consulting.  She has worked with dozens of clients on three continents, including academia, aerospace, architecture, construction, environment, finance, footwear/sportswear, food and beverage, healthcare, law, law enforcement, manufacturing, government/public agencies (City, County, State and Federal) non-profits, parks and recreation, pharmacy, technology, transportation, travel, steel, utilities, and youth and family services. 
She has onboarded diversity committees, facilitated interpersonal and team interventions, coached executives, managers and foreign-/US-born persons of color, keynoted, and presented at several regional and national conferences. Her work has contributed significantly to affecting change in local, regional and global organizations. 
Lillian has served on the boards of multiple non-profit organizations including the Portland Human Resources Management Association (PHRMA), the Oregon Organization Development Network (ODN), TriMet's Citizen's Advisory Committee on the Budget, and the Center for Women's Leadership. She also served as co-chair of the 2014 Conference of the Society for Intercultural Education, Training and Research (SIETAR). She is currently vice president of the Human Rights Council of Washington County, Oregon (www.humanrightscouncilofwashingtoncounty.org).
In her spare time, she enjoys gardening, hiking, pilates, plant-based foods, power walking, and is an active grandmother.

LinkedIn: www.linkedin.com/in/tsaicomms/