Lindiwe Miyambu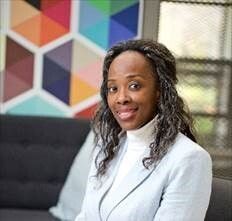 Lindiwe Miyambu is currently the Group Executive: Human Capital at African Bank. She provides direction, support and manages the operational risks in relation to people issue within the bank. She is also the executive custodian of ethics, sustainability and Corporate Social Investment (CSI) in the bank.
She is responsible for the effective management of the full HR value chain from Employee Wellness, Recruitment, Talent Management, Learning & Development, Diversity, Equity and Inclusion, Industrial Relations, Retention Strategy, Rewards and Recognition. Lindiwe's winning strategy has been her ability to adopt a system's perspective to leading the Human Capital function in line with the overall sustainability strategy of the Bank.
She joined the business from Nedbank where she held the positions of Head HR Property Finance and Group Head leadership and Management Development. She was also  a Team Learning Coach for World Bank. Her versatility in the various aspects of HR has positioned her well to drive a large system organisational culture change and equipping leaders to lead inclusively. She spear-headed a number of innovative strategies to develop diverse talent in the bank.
Lindiwe's  leadership experience  has included working with different unions  to ensure  harmonious relationships with business. She is a seasoned collaborator and facilitator which has seen seamless and creative problem solving during negotiations and consultations with the  Sasbo (banking) Union regarding business reorganisation, restructures in terms of section 189A of the Labour Relations Act and salary negotiations for the past ten years .
Through her intentional leadership and abundance mind-set, she facilitated the adoption of structures, systems, policies that allow for both senior leaders and ordinary employees to interrogate practices within the Bank that do not enforce and/or enable fair labour practices.
Her determination to uphold fair and equitable practices in the Bank has led to both leaders and employees participating in robust diversity and inclusion dialogue sessions to prepare the ground for a transformed and Inclusive workplace
Lindiwe holds a Bachelor of Education from the National University of Lesotho and a Post Graduate Diploma in Labour Relations from the Graduate Institute of Management and Technology (GIMT).
LinkedIn profile: https://www.linkedin.com/in/lindiwe-miyambu-37a09ba7