Lisa Kepinski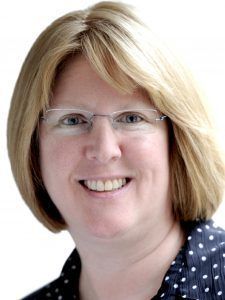 Lisa partners with organisations on how to successfully achieve their goals for creating a more inclusive culture for sustainable growth. Her deep expertise in organisational development and behavioral science integrated with inclusive culture make her a unique resource. With nearly 20 years' experience as a global inclusion & diversity executive for AXA, Microsoft, & HP, Lisa knows well the realities of creating change inside large, global organisations. Lisa founded in 2013 the Inclusion Institute and focuses on designing organisational and behavioral change strategy and actions to increase inclusion, equity, and diversity. She also coaches change makers and leaders to enable them to carry this work forward in their organisations. Lisa's clients are from a wide range of sectors including multinationals, businesses, NGOs, governments, universities, and directly with individual change-makers.
In 2013, she also co-founded the Inclusion Nudges global initiative. She is a co-author of the Inclusion Nudges Guidebook, now in the 3rd edition. For this innovative work, Lisa and her co-founder, Tinna Nielsen, were named to The Economist's & The Telegraph's Global Diversity "Top 10" List in 2015, 2016, & 2017 and shortlisted in 2019 for a European Diversity Award.
As an inclusion and behavioural change thought leader, Lisa frequently speaks at conferences, offers webcasts, and advises organisations. In June 2017, Lisa gave a TEDx Talk talk on the need to design for inclusive behavioural change. She conducts research and writes to help further the practice of inclusion, equality, and diversity, always with a practical application focus. In addition to the Inclusion Nudges Guidebook, she has co-conducted global studies on improving the effectiveness of women networks, inclusion & diversity actions with impact (published by Newsweek), and on inclusion in different teaming models. Lisa works with groups to encourage their focus on inclusion, such as by serving on several advisory boards, chairing conferences, founding the Europe-based Global D&I Forum, and an expert panellist for Global Diversity & Inclusion Benchmarks.
Lisa has lived in 5 countries and traveled extensively in her global roles.  She was born and educated in the US (with degrees in social psychology and socio-linguistics), has worked in Europe for over 20 years, has 2 adult daughters, and lives in Germany with her husband.