Mariana Barros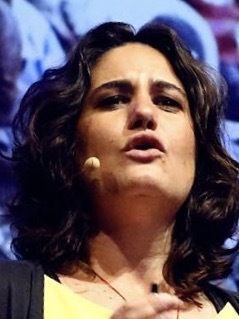 Mariana Barros is an interculturalist, specializing in Brazilian culture, and has 18 years of experience in the intercultural communication field, assisting expatriates and delivering training for multinationals. She holds a master's degree in International Relations from the Program San Tiago Dantas (PUC/SP, UNESP, and UNICAMP) and a bachelor's degree in International Relations from PUC/SP. Mariana lived, worked, and/or studied in France (1997-1998), in the US (2001), in Equatorial Guinea (2009).
As a founding partner of Differänce Intercultural, Mariana has obtained vast experience as a consultant and trainer in intercultural communication, negotiation and management and lately, diversity and inclusion. She has worked for Brazilian corporations such as Alpargatas, Braskem, Banco do Brasil, Wildlife Studios, Ebanx, Nubank and Vale, and with multinationals such as Casino, Deloitte, Mercado Livre, Peugeot, Samsung and Whirpool and has also had the opportunity to deliver her workshops in every continent of the world, from the Americas to Asia. She was President and Vice President of SIETAR-Brasil (www.sietar.com.br), and currently sits on the Board of Directors. 
Fluent in Portuguese, English and French, Mariana Barros was the first ambassador in Brazil of the virtual platform for expats; InterNations (www.internations.org). She is an active lecturer at major universities and institutions and has published articles for Brazilian academic journals, including her 2011 article, "O fator intercultural e as negociações internacionais" (The intercultural factor in international negotiations) for Unesp.
Since 2013, she manages intercultural training for immigrants and refugees that arrived in Brazil, a project that SIETAR-Brasil continues to host in partnership with a non-profit, Missão Paz. More than 12000 immigrants have benefited from the training. In 2016, she was a speaker at the TEDx in São Paulo, "Women who inspire," and presented a talk titled, "Learning to deal with differences." Mariana is passionate about issues of inequality in the world, and especially in Brazil, and helping others to understand how history shapes cultural values. 
Linkedin: https://www.linkedin.com/in/mariana-barros-877a4a4/