Melanie Harrington, J.D.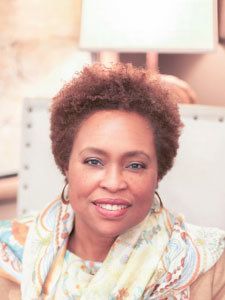 Melanie Harrington has spent almost 20 years in the field of diversity and inclusion leading broad-scale efforts designed to foster environments that build diverse talent pipelines; increase talent engagement; facilitate inclusive cultures; and build strong, strategic partnerships.  Melanie has advanced the field of diversity and inclusion as a lawyer, leader of a diversity management think tank, leader of an economic development organization, consultant, and adjunct professor. 
She is an expert panelist for the 2016 and 2017 versions of the Global Diversity and Inclusion Benchmarks and serves on the board of the Centre for Global Inclusion. She was a contributing writer for the Diversity Management Handbook, edited by Dr. Deborah Plummer and is a frequent speaker on economic development and diversity and inclusion topics.
Melanie is the Senior Director for Affiliate Equity Programs, for the ACLU. She is responsible for leading the organization's Equity, Diversity, Inclusion  and Belonging team for the Affiliate Support and Nationwide Initiative's department. Her team supports 54 ACLU affiliates throughout the nation with strategic approaches and programming. Previously, Melanie served as the first President and CEO of Vibrant Pittsburgh, a nonprofit economic development organization based in Pittsburgh, Pennsylvania. The organization was established to spearhead the next Pittsburgh renaissance – a "People Renaissance" – that embraces inclusion; ensures the region's growth through talent attraction, retention and elevation strategies; and promotes the Pittsburgh region – nationally and internationally – as a diverse, welcoming region of opportunities.
Prior to joining Vibrant Pittsburgh, Melanie served as the President of the American Institute for Managing Diversity, Inc. ("AIMD"), a national nonprofit diversity think tank based in Atlanta, Georgia. Prior to AIMD, Melanie served as the General Counsel for D.J. Miller & Associates, Inc. (DJMA), a national management consulting firm that specialized in advising federal, state and local government agencies on Equal Opportunity programs, practices and policies.
 LinkedIn: https://www.linkedin.com/in/melanie-harrington-86a5205