Mpho Makwana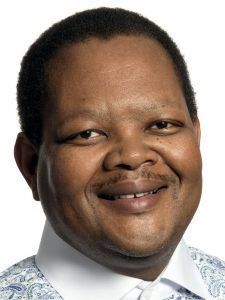 Mpho is an accomplished business leader with diverse experience spanning more than 30 years in executive and C-Suite roles in the public and private sectors.
He is currently an Independent Non-Executive Chairman of JSE-listed ArcelorMittal South Africa Limited as well as Lead Independent Director - Nedbank Group Ltd (NDBKF.PK), Nedbank Ltd.
Furthermore, he serves as Chairman of the Advisory Board of Investing in Africa Mining Indaba and Illovo SA (Pty) Ltd. He is Chairman of SAFCOL SOC Limited (State Forestry SOC), Limpopo Economic Development Agency (LEDA) SOC Limited and family-owned business Epitome Investments (Pty) Ltd.
He is also Chairman of Boardroom Alliance (Pty) Ltd - which holds the sub-Saharan trading license for Executive Search firm Heidrick & Struggles. He is Non-Executive Director BioTherm Energy (PTY) Ltd; one South Africa's foremost renewable energy companies.
With his vast experience as a chairman of various boards, Mpho has chaired a number of Sustainability (ESG) subcommittees in the Banking, Pharmaceutical, Energy  (including Renewables) which ensured that companies develop comprehensive strategies to ensure sustainable legacies, progressive corporate citizenship and inclusive stakeholder partnerships.
Mpho is a social entrepreneur and is involved in a number of non-profit organisations. He volunteers as a Member of the Nelson Mandela Children's Hospital Fund's Fund-Raising Committee and is a Trustee on the Board of the Nelson Mandela Children's Fund. In April 2016, he was one 14 trustees appointed by HE The President of the Republic of SA to serve as a Trustee on the Board of Trustees of BRAND SA, 2016-2019. Between 2003-2007 he was also a Board Member of The International Marketing Council.
During the 2010 FIFA World Cup, Mpho led the team that kept the lights on; firstly, as Interim Chairman & CEO (3rdQ 2009) and as Chairman of Eskom Holdings Limited SOC from 10 June 2010 until his term as Director concluded on 27 June 2011, after serving on that board for nine years. (B. Admin: University of Zululand), (B. Admin: University of Pretoria), (EDP: Kellogg School of Management), (Post. Grad Diploma Retailing Management: University of Stirling).