Pamela McElvane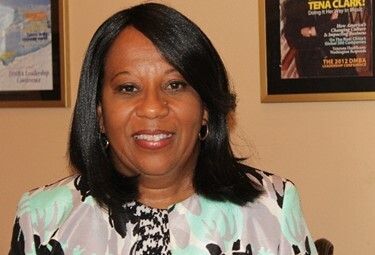 Pam's passion and experience has led her to this point in her career to create a legacy that contributes to supporting leaders and companies that make substantial impact for change.  Her blended work of publishing, research, recognition has fostered a platform for original data-based learning that catapult the disciplines of leadership, diversity & inclusion, and talent management.
Pam is the current CEO of P&L Group Holding Company that manages 3 brands that provide talent management and diversity & inclusion strategies to Fortune 1000 companies and mid-size organizations. She leads a smart, innovative, and creative team that provides clients dedicated attention. With more than 20 years as an entrepreneur and strategist, the brands created provides impact and unique assets that supports the strategy execution of leaders across the globe.
DiversityMBA Media publishes 4 magazines and distributes to 1.95 million subscribers print and digital. Inclusive Leadership Index (ILI) has surveyed more than 800 unique companies across industries and recognized more than 500 companies for the Best Places for Women and Diverse Managers to Work: and launched in 2019 inaugural issue of Diversity Benchmarking Index.  Diversity MBAs Top 100 recognized 1400 leaders with advanced degrees for outstanding leadership and service.  Diversity Learning Solution has trained more than 30,000 professionals within the past decade. And Diversity MBA partners and supports more than 50 professional associations and minority and women owned businesses.
Prior to Pam becoming an entrepreneur she worked in property and casualty insurance as an executive leading underwriting for personal and commercial lines.  She also consolidated operations and customer functions; participated on merger and acquisition team; lead training, learning, marketing functions.  She participated on insurance think tanks and sat on the board of 3 state insurance commissions. 
Pam has her MBA in Finance and International Marketing from University of California at Berkeley, HAAS School of Business. Executive Education Certification from Dartmouth Tufts School of Business. She served on more than 45 paid and non-profit boards in her career. Her first book joint of 10 will be published in August 2020. Most important, Pam McElvane-Boulanger is inspired by her three children (Chris, Joshua, and Cameron) and spouse (Nelson).