Riikka Salonen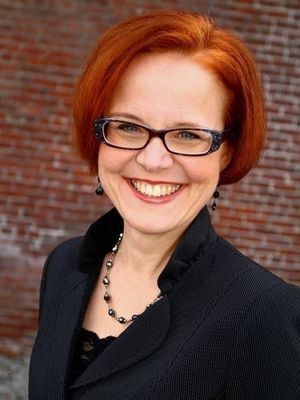 Riikka Salonen, MA, a bi-national native of Finland, brings 25 years of experience as a strategic leader for inclusion, diversity, equity, and access (IDEA). Since June 2019, Riikka has served as the system director for diversity, equity, and inclusion at PeaceHealth, a health system that owns and operates 10 hospitals and numerous clinics in Alaska, Oregon, and Washington. She leads PeaceHealth's strategic planning and implementation of all IDEA-related programs.
Riikka spent more than 10 years at Oregon Health & Science University, the only academic medical center in Oregon. She led the efforts that increased people of color, immigrants and refugees, women, people with disabilities, veterans and LGBTQ community members in OHSU's workforce. As a member of the Columbia-Willamette Workforce Collaborative, she co-designed a program investing over $14 million for the education of healthcare professionals of color, resulting in 2,100 graduates and 6,800 people placed in healthcare occupations. She also spearheaded diversity and inclusion strategic planning for the OHSU Clinical Enterprise 2009-2016.
Prior to joining OHSU, Riikka served as an intercultural program specialist and a faculty of intercultural communication at The Scholar Ship. This global assignment took her to 17 different countries and involved intercultural teaching, training, coaching, and research within an academic community comprised of more than 50 nationalities during the years of 2007-2008. Prior to this, Riikka was the associate director of assessment and research at the Intercultural Communication Institute, which she joined in 1999. She provided services for clients using Intercultural Development Inventory tool and the participants of Summer Institute for Intercultural Communication.
Riikka offered consulting services in more than 25 countries since 1994, most recently through her company Global Inclusion Consulting, LLC. She has facilitated workshops related to culturally-responsive, antiracist leadership, neuroscience-driven transformative learning, diversity and inclusion strategic planning, diversity talent acquisition and artificial intelligence, universal design and employment of people with disabilities, assessment and development of intercultural sensitivity, cultural competence and equity in health care, multicultural customer service and bias in service encounters and various topics of intercultural communication. Riikka received her graduate degree in intercultural relations, organizational and speech communications from the University of Jyväskylä, Finland.
LinkedIn: LinkedIn.com/in/riikkasalonen