Shirley Saenz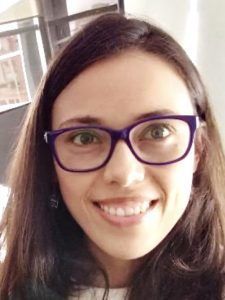 Shirley Saenz is the Director of Iceberg Cultural Intelligence a company specialized in the management of diversity and promoting cultures of inclusion in organizations. She is a Cross Cultural, diversity, equity and inclusion expert with more than 10 years of experience of consulting and facilitation. Shirley is certified on Inclusive Leadership and Inclusive communication by Catalyst; Unconscious Bias in Artificial Intelligence by Université de Montreal, and also have certifications on Methods of Intercultural Training, Global and Virtual Collaboration, and Effective Intercultural Teamwork by the Intercultural Communication Institute. 
Since 2009 Shirley has been working across the Latin American region, and have become an expert on Latin American Cultures. Shirley has applied her skills training and advising expatriates, global teams, international business managers, and professionals working in diverse environments in several industries. Since 2015 Shirley has been an Expert Panelist for the research on Global D&I Benchmarks (GDIB), and was a delegate of the DEI (Diversity, Equity and Inclusion) Futures project lead by the Center for Global Inclusion. Since 2016 Shirley has been also working as MBA professor of Cross-Cultural Management at the Barcelona University (OBS Online Business School). Her specialties include expat training, leading global virtual teams, intercultural leadership and communication, and Diversity & Inclusion. 
Shirley's life and professional career has been shaped by deep intercultural experiences. She is originally from Colombia, and has been living and working abroad in five different countries since 2006, which allowed her to gain a deep understanding of these cultures, and become fluent in international languages such as English, French, Portuguese and Spanish. Until now Shirley keeps involved in daily intercultural interactions and share residence between Buenos Aires (Argentina) and Bogotá (Colombia). 
LinkedIn: https://www.linkedin.com/in/shirleyjsaenz/