Snenhlanhla (S'ne)  Magagula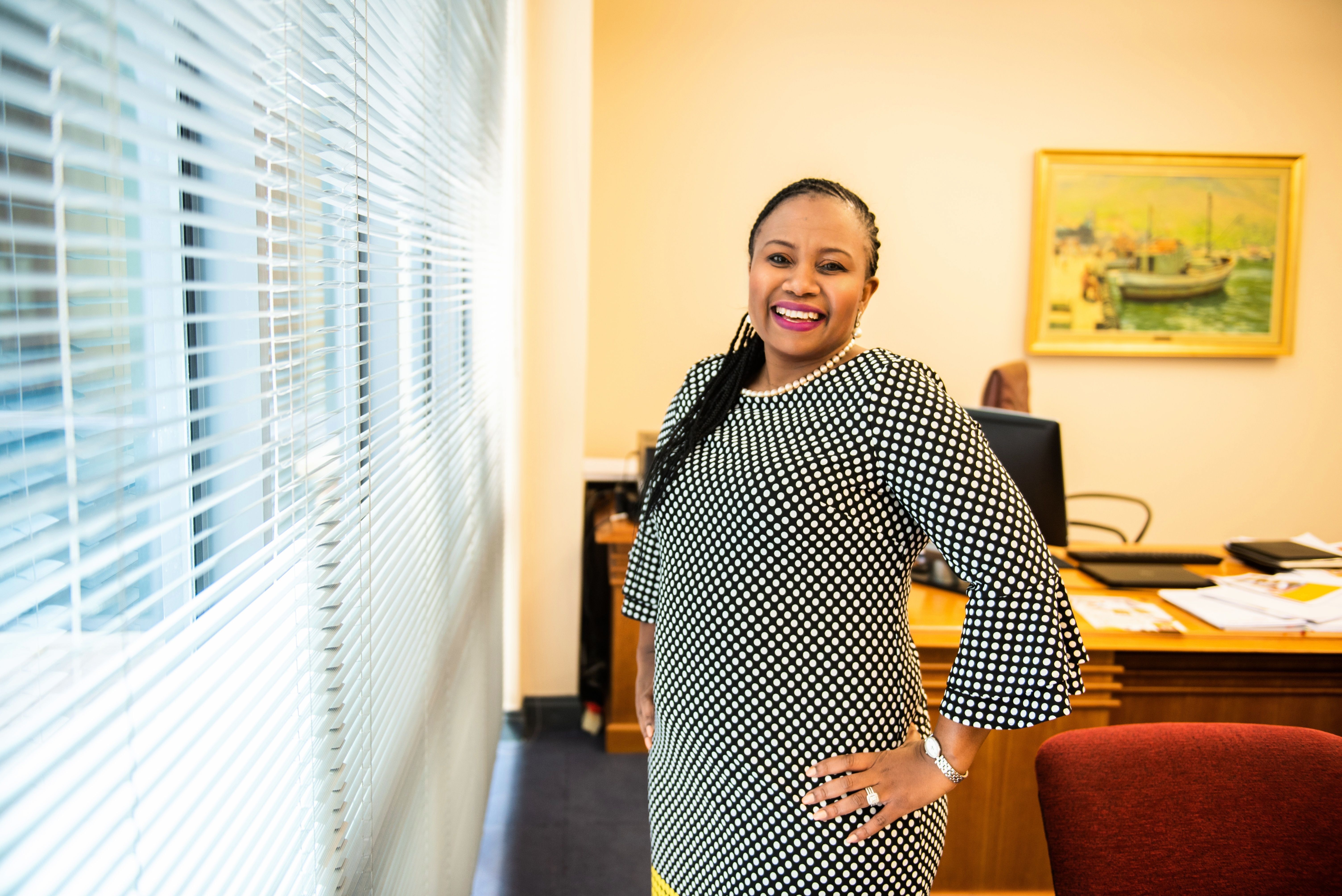 S'ne Magagula is the Chief Human Resources Officer at Tiger Brands, the largest Fast-Moving Consumer Foods (FMCG) company in Africa.
 She has over 23 years' experience in Human Resources obtained from roles in companies including Haggie Rand, SAPREF refinery, Royal Dutch Shell in Southern Africa and the Netherlands, Sasol Mining and as the Senior Vice President of Human Resources at Sasol Limited.
She is a seasoned business leader with a track record for leading change, innovation and driving business performance. As an influential thought leader, S'ne is often called upon to participate in panel discussions and share case studies on successful change initiatives that she has spear-headed in different companies she has served in. She has not only led teams of professionals but she has personally developed cutting edge solutions to complex change through innovative tools, processes and impactful programmed  
She has passion and expertise in the area of Diversity & Inclusion, leadership development, business strategy and performance – in particular working with multiple levels of leaders equipping them with skills to lead inclusively and leverage diversity in all its forms to drive high performance and innovation. She recently led a team that designed a bespoke leadership development programme to galvanize a fundamental culture shift in her organization. The programme, aptly named "Game Changer" instills the critical leadership competencies required to achieve a turn-around in the organisation's performance and growth through a refocus on people and consumers. Diversity and inclusion is an integral part of the programme.   In addition, S'ne has extensive experience in HR  technology and digital transformation and has played a key role in position the organisations she has been part of for the fourth industrial revolution and the changing world of work.
She was joint winner of the IPM HR Director of Year Award. S'ne holds a bachelor's degree in the Social Sciences from Rhodes University and a Master's in Business Administration (MBA) from the University of Cape Town (UCT) Graduate School of Business.