Sondra Thiederman, Ph.D.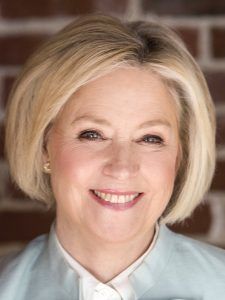 Sondra Thiederman is a consultant, trainer, and speaker in bias reduction, cross-cultural business, and diversity & inclusion. The recipient of a doctorate from UCLA in Cross-Cultural Studies, she began her career helping health care providers deliver more effective care to patients and clients of all backgrounds. From that foundation, she branched out to the corporate world where, although, not confined to any one industry, she has tended to emphasize electronics, manufacturing, and health care.  
Her work has taken her into the offices and training rooms of organizations as varying as The Boeing Company, Motorola, General Motors, Xerox Corporation, Pfizer Pharmaceuticals, Marriott Corporation, the Mayo Clinic, Century 21 Real Estate, American Express, and AT&T. She has also exposed her to the inner workings of notable associations including the American Immigration Lawyers Association, the Mortgage Bankers Association, the American Society of Association Executives, and the Arthritis Foundation. She has consulted for the University of California and has served on the Diversity Cabinet of the American Red Cross. 
In recent years, her emphasis has been on practical techniques for identifying and defeating unconscious bias. Dr. Thiederman feels strongly that it is these biases that lie at the root of most of our diversity/inclusion challenges. Rather than focus on one type of difference (e.g., race, sexual orientation, ethnicity), her services focus on specific skills that can diffuse bias as they pertain to any group.
She has authored numerous articles, books, and videos designed to provide the practical tools for which she has become known. Her books include: Bridging Cultural Barriers for Corporate Success: How to Manage the Multicultural Workforce; Profiting in America's Multicultural Marketplace: How to Do Business Across Cultural Lines; Getting 'Culture Smart': Ten Strategies for Making Diversity Work; Making Diversity Work: Seven Steps for Defeating Bias in the Workplace; The Diversity and Inclusion Handbook; and, 3 Keys for Defeating Unconscious Bias: Watch, Think, Act.  Her videos include: Defeating Unconscious Bias: Five Strategies; Gateways to Inclusion: Turning Tense Moments into Productive Conversations; and, Is it Bias?: Making Diversity Work.
LinkedIn: www.linkedin.com/in/sondrathiederman