Suzanne Price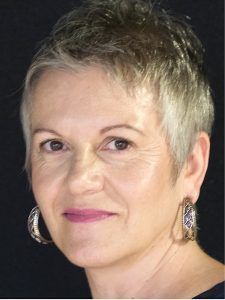 Suzanne Price, founder and representative director of Price Global, is a Consultant, Facilitator and Coach, with a focus on inclusion and diversity, psychological wellness, global leadership, development of women leaders and emotional intelligence.
She serves as an external advisor on state-of-the-art Inclusion and Diversity solutions, and has proven business acumen, providing tangible results, such as increase in representation of women and cultural diversity in the leadership pipeline.
Suzanne is known for developing effective, creative content working with theatre professionals to advance the conversation on inclusion and diversity through engaging videos, toolkits, E-Learning and in-person interactive drama.
In 2015 and 2016, Suzanne was recognised by The Economist as one of the 'Top 10 Diversity Consultants' in the 'Global Diversity List'. In 2012 Suzanne's initiatives honoured her with the 'Entrepreneur of the Year' British Business Award.
Suzanne's clients include numerous Fortune 500 multinational companies across a broad range of industries, throughout Asia Pacific, some who have won awards for her initiatives.
Suzanne is unique in her field because she is a qualified applied psychology professional with both extensive in-house experience, as well as external partner to her clients. She previously held a 5-year tenure as Head of Inclusion and Diversity for UBS Securities in Asia Pacific, served as a retained consultant for Global Leadership and Diversity at Goldman Sachs, and was a Facilitator and Consultant for Korn/Ferry's D&I Leadership and Talent Consulting services. She is also a sought after speaker at conferences throughout Asia Pacific, a published author and a frequent source for research and articles.
She communicates effectively in English and Japanese