Tatiana Revilla Solis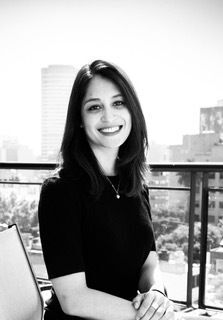 TATIANA REVILLA SOLÍS, Ph.D.
Tatiana Revilla, Ph.D. in public policy with specialization in gender equality public policy. She´s in a Pos - doctoral research fellowship at the University of Edinburgh, Scotland, about the impacts of the Welfare State through family policies in the gender stereotypes view of the society. Graduated with honors at the Instituto Tecnológico y  de Estudios Superiores de Monterrey (high rank university in the Mexico) and she was within five finalists of the thesis gender issues contest in Mexico (2014), by the National Institute of Women. Is founder of Gender Issues (2016) and Aequalitas Politika SC (2011) (Gender equality policy societies) in Mexico, and has over 10 years of experience in Gender Consulting, Gender Mainstreaming, and Gender Institutionalization in public organizations. Tatiana has served as a consultant in local and federal government to certificated organizations by the Mexican standard for equality and legislative homologation with equality principles. She also served as teacher at the Instituto Tecnológico de Monterrey in courses and diplomas for government officials of how to develop the gender issues at the Public Administration. Tatiana has participated as a speaker at the International Congress for Public Administration and Public Policy GIGGAP. She was Member of the Jury for the Thesis Contest Dictamination of the Mexican Youth Institute, and also was member of Citizenship, Education, and Equity Chair at ITESM- CEM University and collaborator in the nationwide Project CONACYT- ITESM: Public Health Policies mainstreaming with gender perspective. The most important challenge for her is to operationalize the gender mainstreaming in Mexico and have some influence with the decision makers to design public policies that do not reinforce gender stereotypes.
LinkedIn: https://www.linkedin.com/profile/view?id=7193364