We ask individuals to fill out the user agreement form in order to download the latest GDEIB content.
After users complete the form, they will have full access to resources and they will be made available to download.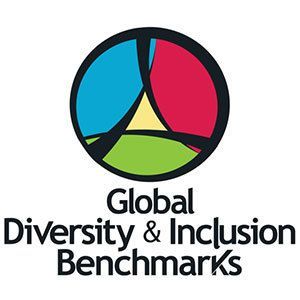 User Agreement
We have updated the Global Diversity & Inclusion Benchmarks to create the Global Diversity, Equity & Inclusion Benchmarks. Signing this User Agreement gives you permission to use the new edition available as of April 1, 2021. After that date, we ask you to use only the GDEIB, 2021 Edition.
REQUIREMENTS FOR USE
The Global Diversity, Equity & Inclusion Benchmarks: Standards for Organizations Around the World (GDEIB) is powered by The Centre for Global Inclusion, a US 501c3 nonprofit organization, and is distributed free of charge with the permission of its authors, Nene Molefi, Julie O'Mara and Alan Richter.  It is provided in a PDF file format.
There is no fee to obtain permission or use the GDEIB; however, USERS must adhere to the following requirements when using the GDEIB:
Requirement #1: Use of the GDEIB constitutes an agreement to adhere to the copyright laws of the United States of America. 
Requirement #2: Always attribute any or all portions of the work by including this statement in a prominent position: "From Global Diversity, Equity & Inclusion Benchmarks:  Standards for Organizations Around the World © 2021, Nene Molefi, Julie O'Mara, and Alan Richter. Used with permission. All Rights Reserved."
Requirement #3: Do not create translations or develop related or derivative works or versions based on the GDEIB without written permission from the authors.
Requirement #4: For all GDEIB-related communication, follow The Centre for Global Inclusion Style Guide, which is at www.centreforglobalinclusion.org.
Requirement #5: 

Review communications sent by The Centre on a timely basis in order to stay updated on changes and additions to the GDEIB. These include its monthly newsletters, text messages, and occasional emails or other notices. All monthly newsletters are archived on The Centre's website under News. By signing this User Agreement, the users are providing affirmative consent to receive its communications whether sent directly or through a provider, such as Constant Contact.

Requirement #6: If you are a consultant using the GDEIB with a client, we require that your client also sign a user agreement.
Should you have any problems obtaining a free copy please email jeanne.spahr@centreforglobalinclusion.org.