Jeanne Spahr (she/her/hers)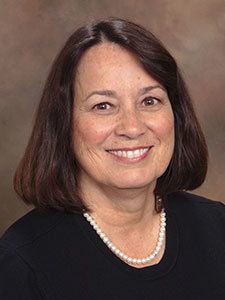 Jeanne provides Operations Management and administrative services, as a contractor to The Centre. After graduating from Long Beach State University with a Bachelors of Science Degree, Jeanne Spahr started her career in retail management, distribution and purchasing with Mervyn's for 12 years. She then joined Ross Stores as a controller.
After taking a break to raise her family, she returned to the work force joining O'Mara and Associates, D2K Conference and the GDIB as administrative assistant. In 2002 she then became an independent contractor retaining the 3 organizations as her clients. She is now excited to be part of The Centre for Global Inclusion.
Jeanne currently is the owner of JS Assists, an administrative assistant service company based in Pleasanton, California. As an active member of the Girl Scouts, Jeanne volunteers as a cook for youth camps, instructor for leaders, and has been instrumental in the success of two International Camporees. She received service awards from the local schools. Jeanne enjoys quilting, reading, Zumba classes, watching British Dramas, and spending time with her family.
Email: jeanne.spahr@centreforglobalinclusion.org